The artisan blacksmiths, realize, transform or restore metal objects whose realization involves mainly manual skills, but also the memory and history of the profession.
Our blacksmiths are " memory keepers " and pass on some of their skills during our blacksmithing courses. They are the guardians of living traditions and endangered knowledge. They thus contribute, by their profession and thanks to the courses they give, to maintain our material and immaterial heritage.
Participate in the preservation of this heritage and book your personalized forging course with one of the MuFer blacksmiths!
FORGING INITIATION
Get into the smith's skin by forging an object entirely by hand with the help of a blacksmith.
RATE: CHF 20.00 per person plus entrance fee / 15 min. per person
INFORMATION: 5 people maximum / usual hours (only only during the peak season)
CUSTOMIZED COURSES
Benefit from the knowledge of our 14 professional blacksmiths: forging initiation, cutlery, bronze foundry, ironwork, tool making... Design the course that suits you, according to your knowledge, your desires and your availability!
RATE: CHF 50.00 per hour of class (maximum 2 hours) in addition to the entrance fee.
INFORMATION: 2 people maximum / usual hours (only during the peak season)
WARNING :
Participants must be at least 12 years old.
Reservations at least 72 hours in advance. Administration is closed during weekend.

The wearing of adequate clothing (pants, long sleeves, closed shoes, non-synthetic clothing) is mandatory.
A waiver regarding safety instructions must be signed on site before the course.

+41 (0)21 843 25 83 (infos)
+41 (0)21 843 02 57 (infos)
__________________________________________________
Private lessons also at :
Jean-Marie Corona / Tel. 079 275 63 92 / Details about Jean-Marie's courses: http://www.jmcforgeron.ch/
Philippe Cornuz / Courses: Essential gestures in forging / Tel. 079 798 53 48 / phil.cornuz@bluewin.ch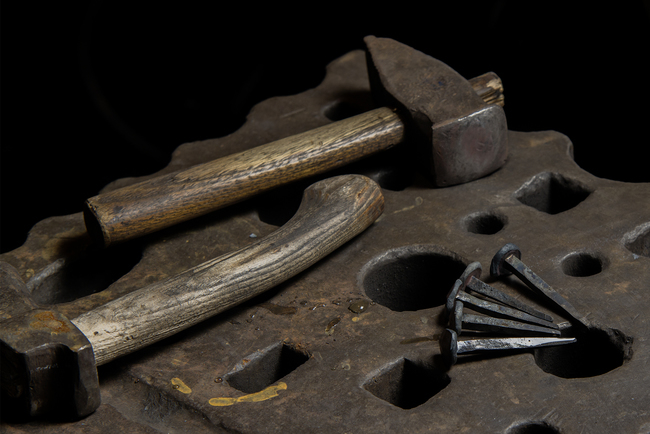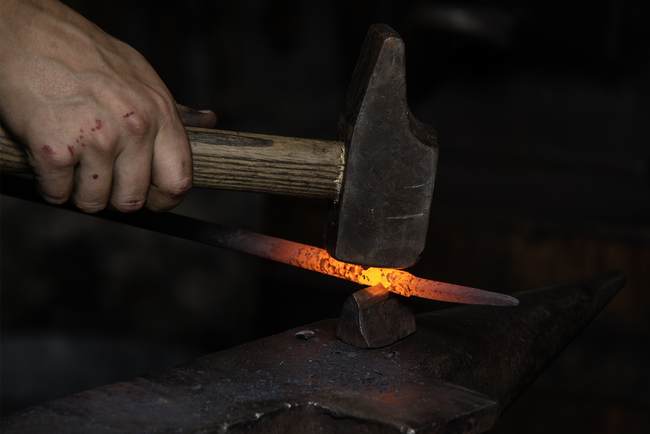 ---