GUIDED VISITS
Must be booked / for all ages / CHF 80.-, added to the entrance fee / 1 hour and a half / FR, DE, EN, ES, IT
For a lively and personalized visit.
FORGING EXPERIENCE
Must be booked / 10 years old and up / CHF 20, added to the entrance fee / 15 minutes per person
Forge a nail with the help of the blacksmith.
Participants must be over 12 years of age.

The wearing of adequate clothing (trousers, long sleeves, closed shoes, non-synthetic clothing) is mandatory.

A safety disclaimer must be signed prior to the course.
SOUVENIR MEDAL STRIKING

No reservation needed / 6 years old and up / CHF 5.- per medal
Buy your blank medal at reception and strike it at the forge with the blacksmith.
APERITIF

Must be booked / CHF 14.- per person, added to the entrance fee
End your visit with an aperitif in the gardens of the historical site of the Great Forges, or inside the Museum if the weather is bad.
GUIDED WALKS
Must be booked / for all ages / CHF 100.- for the group (15 people maximum) / an extra CHF 40.- if the group comes back by minibus / 3 hours
Back into history, you can choose :
An « iron. walk » along the Orbe river to discover traces of ancient bloomeries, high furnaces, canals and factories.
A « railway walk » along traces of the famous Simplon line between Vallorbe and Jougne.
PACKAGE MUSEUM AND MEAL
Book your visit of the Museum and a meal in Vallorbe.
And also visit :
Vallorbe Caves : http://www.grottesdevallorbe.ch/
WWII Pré-Giroud Fort : http://www.pre-giroud.ch/
Juraparc : http://www.juraparc.ch/
---
Prices : group adult 10.00 CHF ; group child (6 to 15 years old) 5.00 CHF ; OASI, DI, student, trainee : 8.00 CHF
---
INFORMATIONS AND RESERVATIONS
Office du Tourisme de Vallorbe :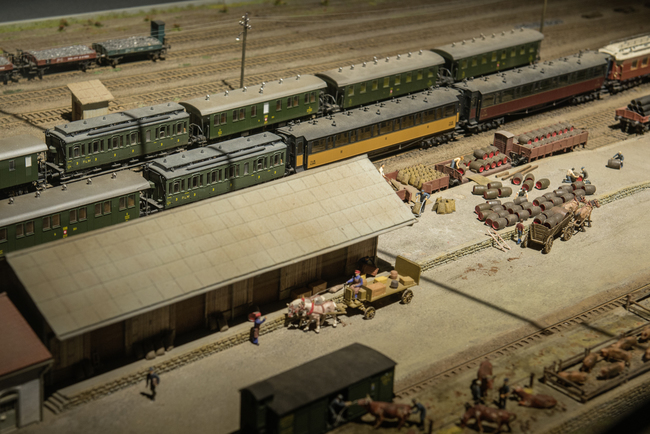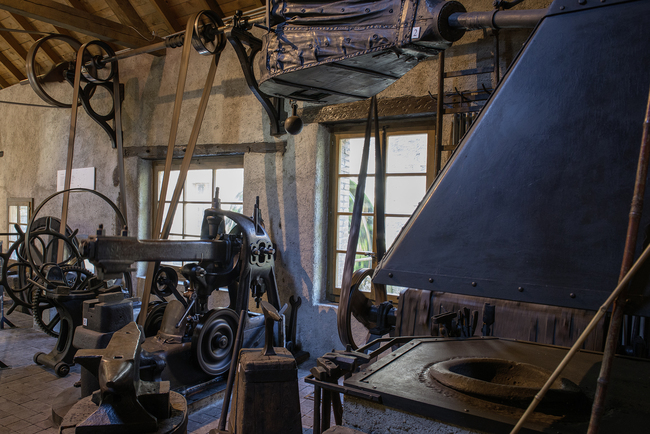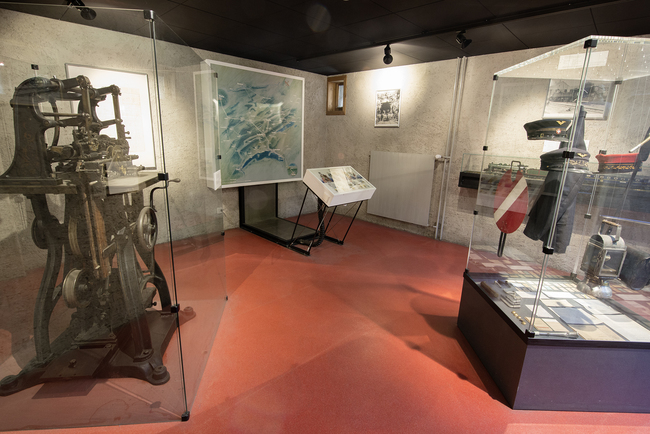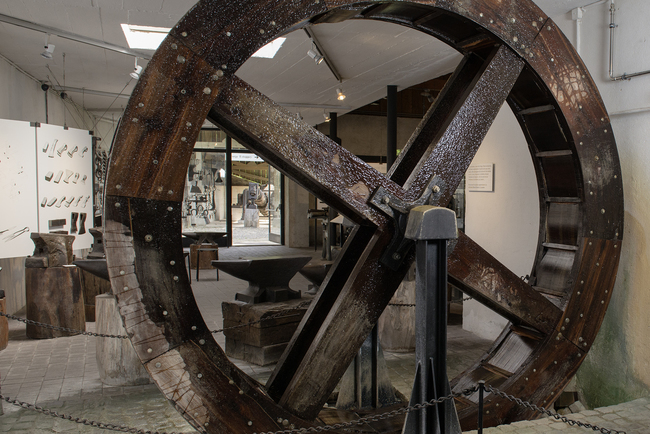 ---