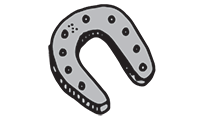 Please fill in the following form for enquiries about activities requiring a prior booking, forge courses and guided tours. Reservations must be made at least 48 hours in advance. For individual visitors and self guided tours of the museum, no reservation is necessary.
Multi-site reservations
Vallorbe is ideal for an outing, with its four original touristic sites, each completely different from the others, and all easily accessible on foot. Indeed, as well as the Iron and Railway Museum, you will find here:
Caverns of Vallorbe: http://www.grottesdevallorbe.ch/
Juraparc: http://www.juraparc.ch
The Fort of 1939-1945: http://www.pre-giroud.ch
By spending one night at the Auberge pour tous (http://www.aubergepourtous.ch), one can organise, over two days, a programme which is varied, instructive and relaxing.
Informations and reservations:
Office du Tourisme de Vallorbe:
online reservation